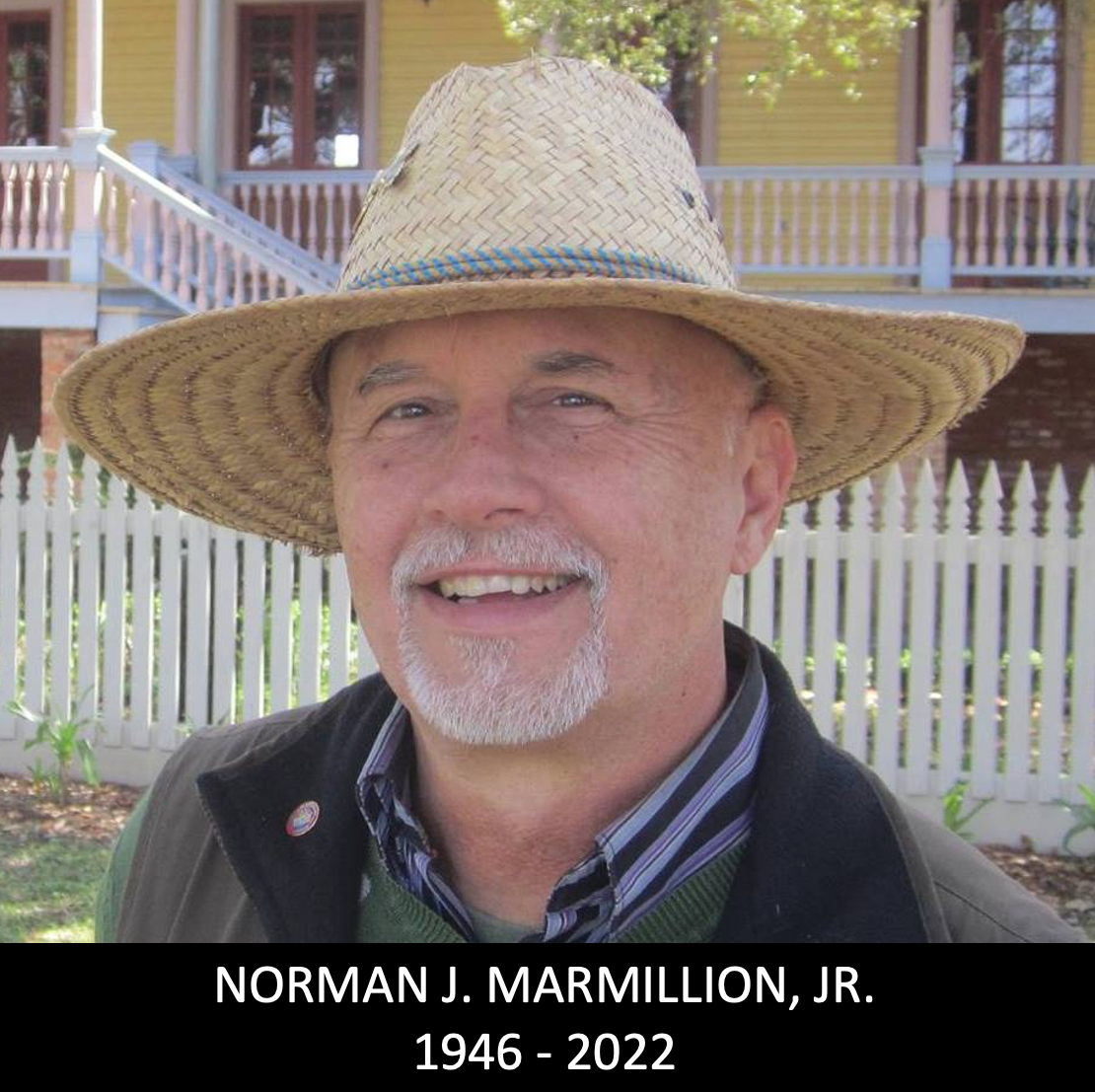 "A society grows great when old men plant trees whose shade they know they will never sit in..." Greek Proverb
Nearly thirty-five years ago, Norman Marmillion came to an overgrown complex of buildings on the River Road of St. James Parish, and while many passed it by, he was inspired. Undeterred by the weeds and cobwebs, he went to work. Norman was a true renaissance man who had a vision of illuminating the rich history and unique creole culture of Laura Plantation. Through his tireless efforts, he restored and opened Laura to millions of vistiors from across the country and throughout the world. He challenged the way history was being taught; he researched and wrote, and he planted many trees.
On Tuesday, October 11, 2022, Norman unexpectedly passed away surrounded by family and close friends. He touched the lives of many and his family is currently planning a memorial in his honor. It seems only fitting to celebrate his energy and vitality at one of his favorite events, the annual December bonfire. Details for this memorial will be announced later.
For those of you who would like to share your memories or condolences, we invite you to post them here or to write in care of Laura Plantation, 2247 Hwy 18, Vacherie, LA 70090. We are compiling a memory book of photos and stories to share with those who loved him, and we welcome your contributions.
Being a great advocate for the environment, one way you can honor Norman's legacy is by planting a tree... even if you never sit in its shade.