What better way to begin 2019 than with a monthly blog from #LauraPlantation?! Every month, we will bring you "un 'tit brin" ("a little something") about all things #creole.
It's January, so that means it's CARNIVAL TIME, y'all! Carnival begins on January 6th (the Feast of the Epiphany in the Roman Catholic Church) and officially ends at midnight on Mardi Gras (also called "Shrove Tuesday"). Mardi Gras is technically only a single day, the Tuesday before Ash Wednesday.
Following Laura Locoul's début into New Orleans Creole society during Carnival 1882, she writes in her Memories of the Old Plantation Home, "The rest of the winter was a round of countless balls, dinners and luncheons... No matter how worn out I was and was the last to leave the French Opera House on Mardi Gras night or the next morning, I always went to church on Ash Wednesday to receive the ashes and being Lent well, if possible."
Here is Laura costumed as "Mephistopheles," complete with devil horns and pitchfork, for the Semmes Début Fancy Dress ball in 1886.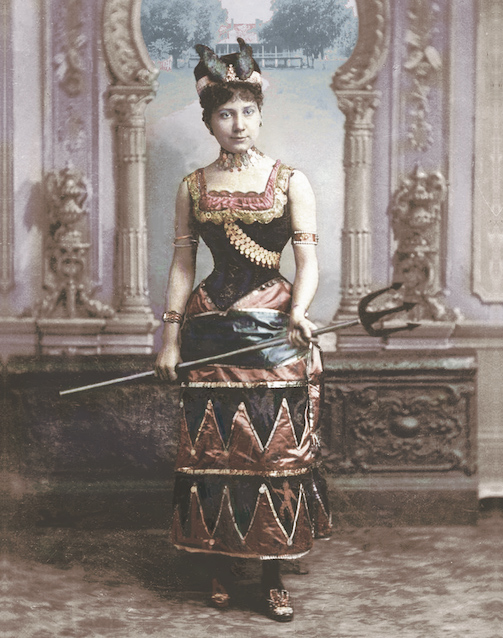 In 1887, Laura's friend Annie Howard was Queen of Carnival. She asked Laura to be one of her Maids of Honor in the Court of Rex. Here is an image of an official invitation to the Rex Ball in 1887 and the silver pill box Laura received as a favor, engraved "Rex Feb. 22, 1887, Laura Locoul."
Happy Carnival, everyone!